About Us
Golden Orthopedics Knee, Hip, Shoulder & Foot Center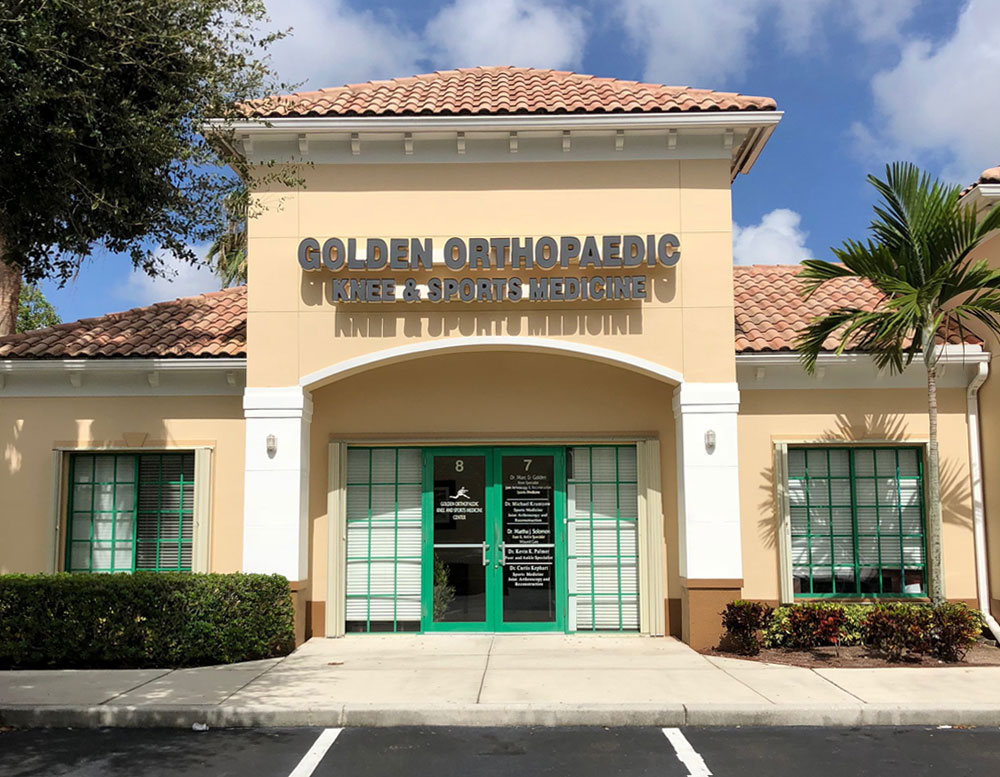 On July 1, 1990, Golden Orthopedics opened its first orthopedic office and began serving patients throughout Palm Beach and Broward County. Now with over 30 years of Orthopedic patient care, Golden Orthopedics continues to provide superior orthopedic care and services to patients in our Boca Raton and Delray Beach offices. Our orthopedic surgeons are on staff at Delray Medical Center, West Boca Medical Center, Bethesda Hospital, and Boca Raton Outpatient Surgery and Laser Center. Dr. Marc Golden, Dr. Curtis Kephart , and Dr. Michael Krantzow comprise our team of Board Certified Orthopedic Surgeons. Dr. Jacob Landes is a Board Eligible Orthopedic Surgeon specializing in Orthopedic hand and upper limb surgery. All of our surgeons offer our patients years of experience and the latest technology for the treatment of traumatic injuries, fractures, arthroscopy, joint reconstruction, and joint replacement.
Dr. Martha Solomon and Dr. Kevin Palmer comprise our Podiatric Surgeon team. They both offer treatments for all foot and ankle conditions, deformity or traumatic injury. They also provide diabetic foot-care and orthotic evaluations. All of our physicians treat patients of all ages with problems arising from injury, illness, or accident.
Our state of the art Physical Therapy Centers are open Monday through Saturday at our West Boca Raton and Delray Beach locations. Our Physical Therapists, Certified Athletic Trainers and Massage Therapists are trained in the latest Rehabilitation techniques, and make it their goal to get you back to your pre-injury activity level in a safe and timely manner. We look forward to meeting all of your Orthopedic and Podiatric needs and expediting your return to a healthy pain-free lifestyle.